So, you've started a photo-a-day for 365 days project, and if you're like me, it runs along smoothly for quite a while, no missing a day – you're on a roll!
Then, there's a snag along the way – a family illness, an emergency meeting you have to attend, or a million other things that can seem to make off with your precious free time.
Any of these can potentially derail your project. Let's face it, life has a way of throwing us curve balls, and sometimes a long string of them!
The realization that this can happen took me by surprise, crazy as that sounds. No time to work on my photo-of-the-day? How could that ever happen? It did and it still does. I have had to let go of the notion that every day's photos has to be perfect.
I learned that you can't set up every day of your life any more than you can set up every photo you want to take.
What this means is that snapshots are ok.
They have to be.
And the funny thing is, as your skills improve, photos that are literally snapshots become better pictures.
Enter my phone and it's camera capabilities to the rescue of my project.
I used to sort of look down my nose at phone cameras, but then I started using mine more and more and have gained quite a bit of respect for it. And these days, the cameras are constantly improving, as are apps for working with the photos.
I could write paragraph upon paragraph as to how much I've come to depend on my phone and how my respect for these images has grown. The list of whys and hows seems endless.
Let me break it down into the "Top 5" ways that my phone has saved my Capture Your 365 project!
1) It Takes Less Time
This is the top reason my phone often gets put to use for my photo-of-the-day. You've been busily going about your day and remember you haven't snapped your daily photo yet; on top of that, you have only mere minutes between errands, appointments, work, or fixing dinner within which to get it accomplished and not get skunked for the day. I have numerous photo memories to look back on in my CY365 Project because I put my phone to use on these kinds of days!
Quick shot while picking my son up from school
While fixing dinner, I grabbed the grape tomatoes, put them on my porch for an impromptu background and snapped.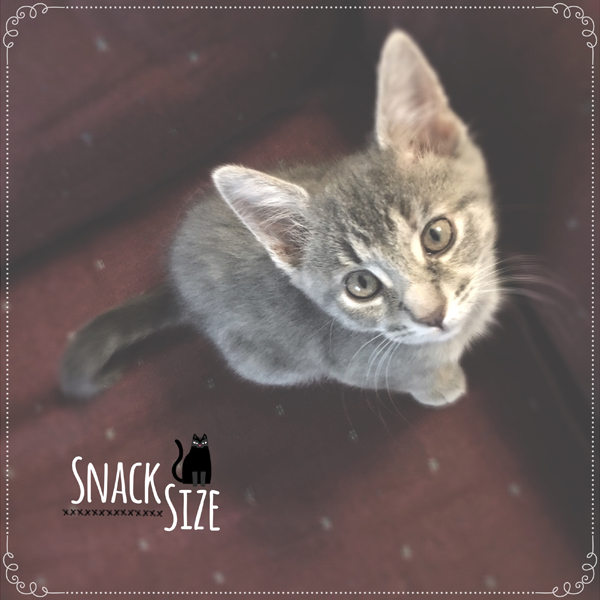 I needed a quick photo for the prompt "Snack Size" and Lucy obliged!
2) It Takes Less Energy
Some days, time and energy shortages seem to go hand in hand, but then there are days I may have a bit of time to spare, but my brain and body are just flat-out drained. I don't want to get out all my equipment, rearrange the furniture to get set up for decent light in my house, I just don't have the inclination for any of it. Once again, phone to the rescue – it's fast and easy to get a photo with little fuss. Generally, it's just point, shoot and done, and if you choose, some fun editing in a photography app of choice!
Baking cookies for Harry's class treat for his Birthday the night before they were needed, and was still in need of my photo for the day.
Stuck in bed sick, I managed to capture a picture of Lincoln, a.k.a Fang, who was laying with me.
The set up of my Chocolate Stout Cake fit the bill for that day's prompt,"Currently Loving", and was super quick with my phone – one snap, quick edit and done! 
3) It Requires No "Gear"
When my mom was in the hospital at Christmas after breaking her ankle one year, I couldn't bear the thought of hauling my young son, my husband, all the Christmas trappings for the day to the hospital, and then my camera gear – it just wasn't feasible. But, I had my phone, and permission to use it – so I captured what ended up being her last Christmas. There are many unflattering photos and I know she'd have a fit if she ever thought of me sharing them.However, because I had my phone, I have priceless photos of her playing with Harry from her chair in the hospital. They aren't the best images technically, but thanks to my phone I have them. 
There's also been many a time I have gone away for the weekend to my in-law's house with normal luggage, camera bag, tripod AND laptop for processing, editing and sharing. That can get a bit cumbersome if it's a spur of the moment trip, or for some reason you need to travel lightly. My phone provides me with camera and editing all in one, plus then the ability to share wherever I choose – with one device from the palm of my hand.
My Mom and Harry playing with his cars while she was in the hospital.
Out of town appetizer at dinner – my Bruschetta photo was taken while out to dinner with my in-laws, my Father-in-law pointed out that it would be good for my photo-of-the-day, and he was right!
Taken at my in-law's house – selfie photo-of-the-day! Found some great light in front of their sliding glass doors!
4) The Surprise Photo Op
Sometimes you're out and about on regular old boring chores, thinking there's not going to be anything worth photographing, let alone making it your photo-of-the-day.
I have found that you'd be surprised how many times I've been doing something just like that and have captured my photo-of-the-day!
Just like my photo of Gracie on my lap, I was just sitting in my chair and looked down to see her looking so pretty, and her eyes sparkling – grabbed my phone and took s quick shot that has ended up being one of my favorites of her. Another example is the day we got flu shots as a family, I'd taken one of my son to send to his Grandma to show that he survived it. I got home that evening rather disappointed I'd not gotten my daily photo – then I remembered I did actually get my photo that represented my day and I was able to fit it to the daily prompt too (and that is the case more often than not, I can always seem to make my photo fit the daily prompt!) – it was Officially Flu Shot Day! And I can't forget the photo I had mere seconds to capture, of Lucy as a tiny kitten still in my husband's slipper!
Simply Gracie on my lap, with the light from the side window lighting her perfectly.
The photo I'd taken for Harry's Grandma at dinner after our shots to show her he survived Flu Shot Day!
Lucy "hiding" in the slipper about to pounce!
5) It's Always Available
One benefit about it being mobile is that you can snatch the moments of time you may have in between errands, appointments and so forth, and put it to work for you. Many times I have been known to be sitting at the bus stop waiting for Harry's bus to arrive and editing my photo-of-the-day. It's a great way to utilize the time I'd just be sitting and waiting, plus it also helps to pleasantly pass the time!
Strawberries
Lollipops
Lucy
My strawberries, the lollipops and Lucy all were taken quickly at one point during the day, and edited at another when I had a few minutes here and there! Most likely while I was waiting for my son's bus at bus stop at the end of the school day! 
There you have it, my "Top 5."
I hope they can help you see your phone as a powerful ally in your photo-a-day project.
It's most certainly become a valuable tool for me and my photography! I apply my knowledge of good light, composition etc.
The phone can take a lot of the fuss out of the process for me. I find I am more adventurous in edits and more relaxed on how many shots it takes to get the one I want! Some days, that's just what I need to get my photo done in a way that makes me happy with what I create. At the end of the day, being happy with my CY365 Project is what matters most!
Do you use your phone for your photo-a-day project? What do you love about using it?